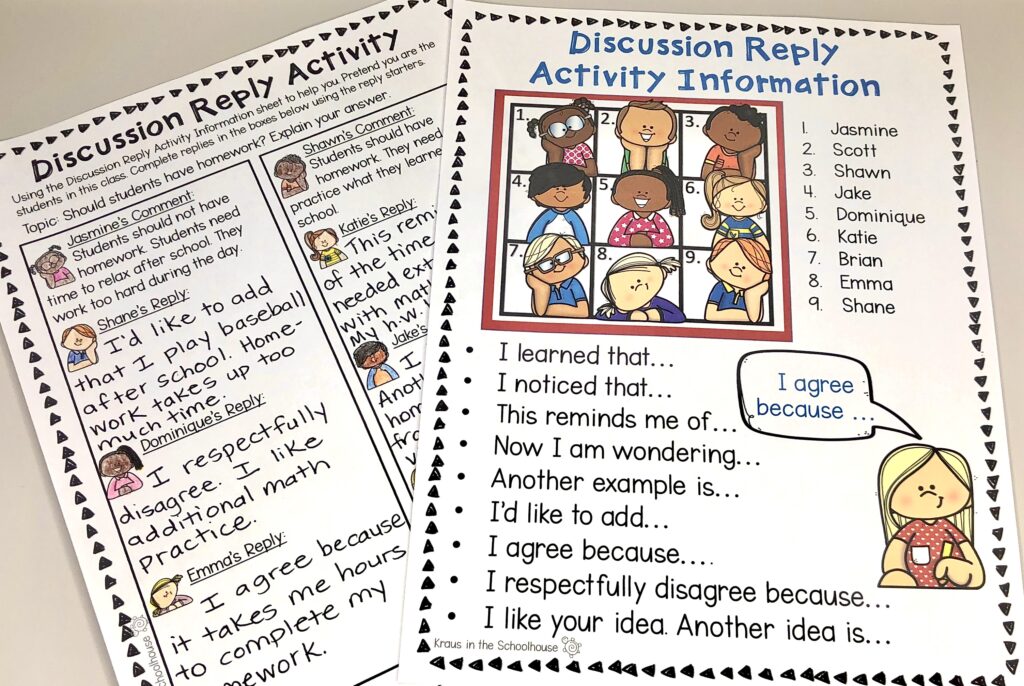 As we prepare for the upcoming school year, distance learning is the new reality for many teachers and students. As discussed in my previous post, setting expectations for digital learning is very important. Another skill that is necessary to teach, model, and review is how to appropriately have discussions in a virtual setting.
As an adult, I have taken online courses, workshops, and trainings where I had to participate in discussions. The format usually involved question(s) asked by the teacher, responses by participants (students), and replies by other participants (students). When I am replying to someone's discussion, it takes time to organize my thoughts and type a well, thought out response. It's not easy to always know what or how to respond so I can only imagine how difficult this can be for children.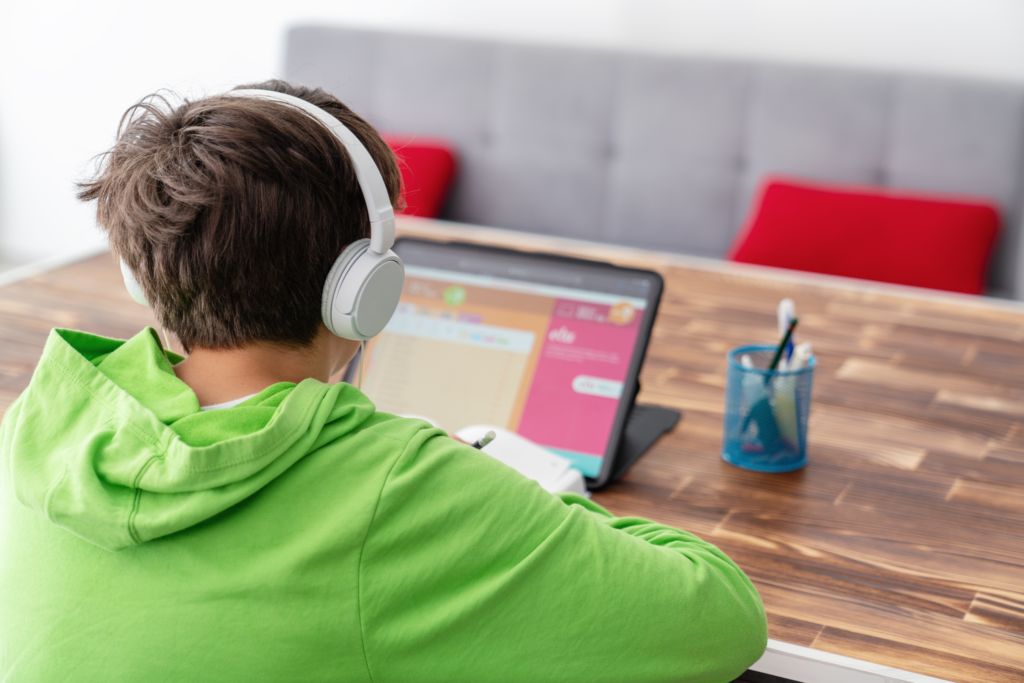 For the most part, students are already familiar with the teacher/student aspect of asking and answering questions. The challenging component of the discussion is replying. Students need to be taught how to respond, so they can participate effectively in the discussion.
Online discussions are very similar to the turn and talk method that many teachers use with their students to engage in cooperative learning. The major difference is students are writing their responses and have more time to reflect on what they plan to say. Teachers need to set up guidelines and expectations for students so they have the necessary tools to have online discussions. So, where do you begin?
Discussion sentence starters are an easy way for students to begin their replies. It provides them with just enough guidance that they can then add their own thoughts and ideas. It also helps them maintain respect for their classmates even if they disagree with them.
Some discussion sentences starters that students can use are:
I learned that…
I noticed that…
This reminds me of…
Now I am wondering…
Another example is…
I'd like to add…
I agree because…
I respectfully disagree because…
I like your idea. Another idea is…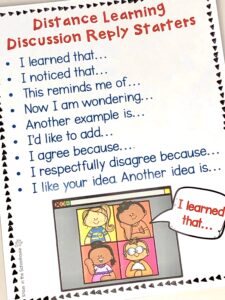 I recommend role-playing with your students so that they can see which sentence starters they can use when replying to a variety of student discussions. Having students practice replying to discussions provides them with actual strategies that they can use when having virtual discussions.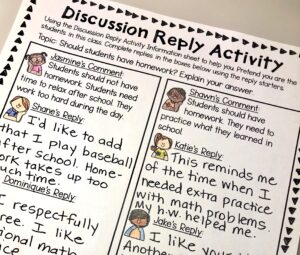 By using discussions, students become actively involved. They are more insightful because they are aware of the fact that their peers will be reading their thoughts. They also are not only learning from you but also their classmates. Win-win for all!
Navigating through distance learning may be challenging, but adding discussions are a great way to engage your students.