Are you reading aloud books written by Mo Willems to your students? With such adorable storybook characters, you don't want to miss out on including this amazing author in your classroom!
As the literacy coach at my school, my head began to spin as I was thinking of a ways to share Mo Willems with the students and families at my school. I knew instantly that I had to create a celebration including my all-time favorite storybook characters, Pigeon, Elephant, Piggie, and Knuffle Bunny. I decided to invite the students and their families to an evening event spotlighting the best-selling author, Mo Willems.
Below are ideas to help you plan a successful Family Literacy Night. Don't forget to download the Mo Willems Family Literacy freebie that will assist you in planning a perfect reading event.
Invitation
Create a flyer to be sent home to the parents announcing this exciting event. An RSVP is included at the bottom of the flyer.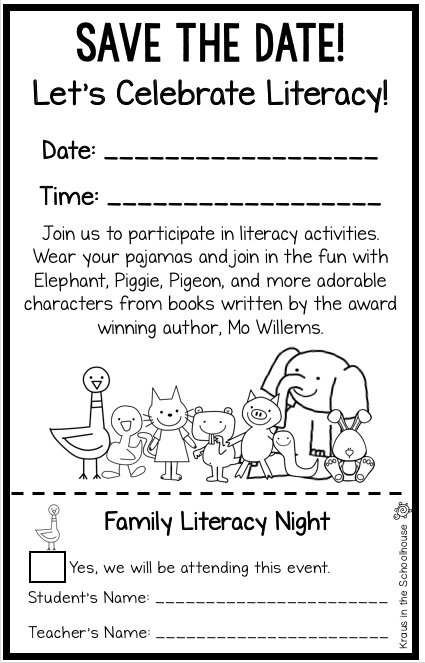 Stations
I chose seven stations for the students to visit. Students were able to chose which stations they wanted to participate in and did not have to visit all of them. The variety of stations kept the students entertained throughout the event.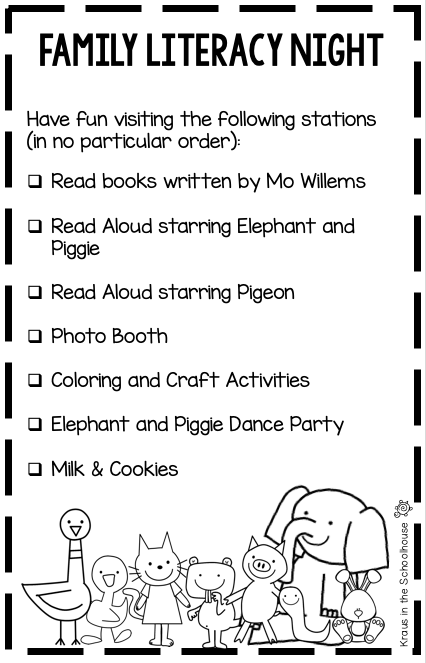 Station 1: Elephant and Piggie Read Aloud
This station was a huge hit because the children loved seeing their principal dressed as Elephant and their assistant principal dressed as Piggie. They read the book I Love My New Toy and used a plastic egg for the toy. I made sure to have a carpet available for the students to comfortably sit and listen to the read aloud.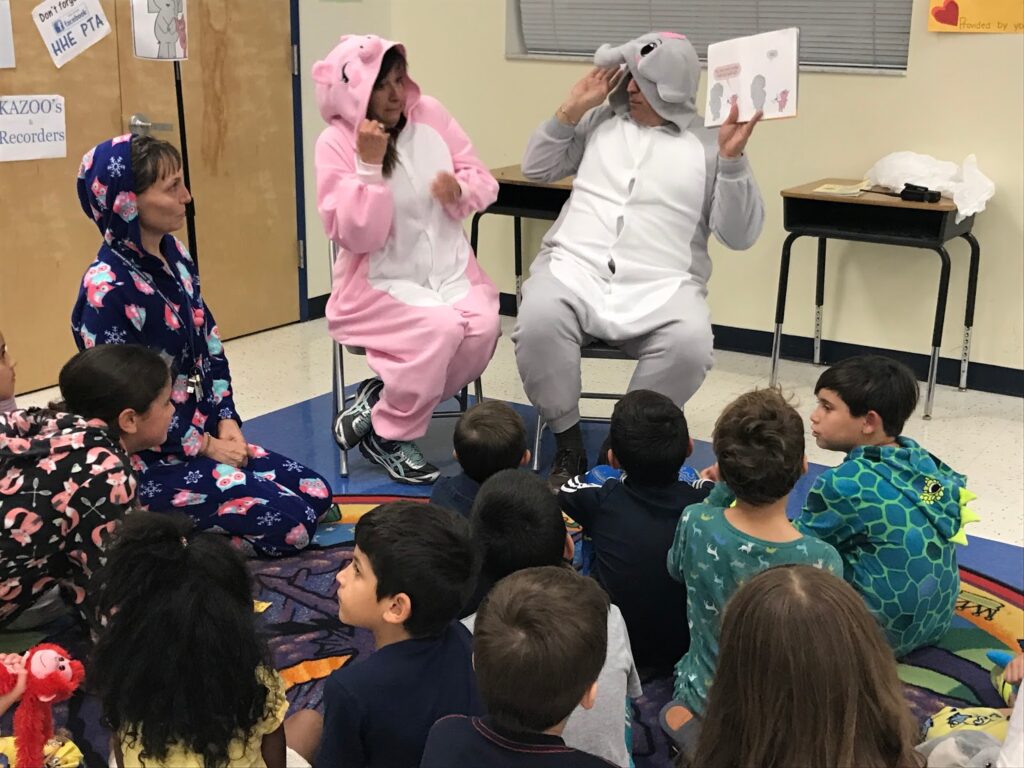 Station 2: Pigeon Read Aloud
This station consisted of a teacher dressed as the beloved Pigeon. Great question, where did I get the adorable costume? I was lucky and had a talented parent make it for me. For this read aloud, any of the Pigeon books can be used but make sure to include the award winning, Don't Let the Pigeon Drive the Bus!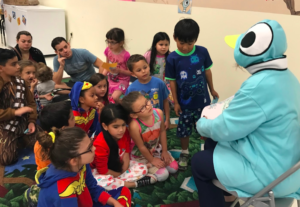 Station 3: Arts and Crafts
At the arts and crafts tables I made sure to have crayons, glue, scissors, and white paper bags available for the families. The children especially enjoyed creating Elephant and Piggie puppets. I highly recommend checking out these teacher guides and event kits that are available for download on the Pigeon Presents website.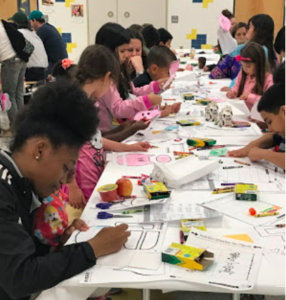 Station 4: Photo Booth
The Photo Booth is great for families to capture memories of this event. Create some props to use that are of course, Mo Willems themed. Parents can easily snap pictures using their cell phones.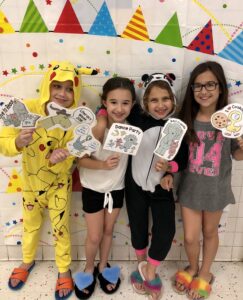 Station 5: Elephant and Piggie Dance Party
What is an event without some Elephant and Piggie dancing? To integrate technology, I used my school's Recordex. The children loved the Dance Party and dancing along with Elephant and Piggie.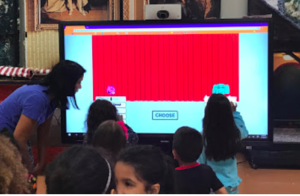 Station 6: Reading Area
Provide an area where families can enjoy a variety of books written by Mo Willems. I loved watching the children be entertained by some of my favorite storybook characters including Knuffle Bunny, Pigeon, Elephant, and Piggie. I borrowed books from my school's library, as well as from other teachers.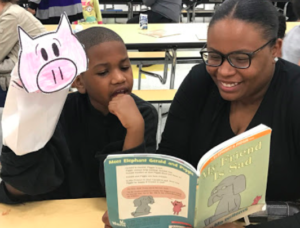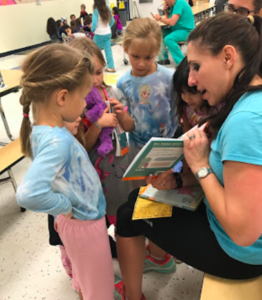 Station 7: Cookies and Milk
Who doesn't love cookies and milk? As the students entered the event, they were given a ticket for two cookies and milk. This was definitely the most popular station. I wonder why?!?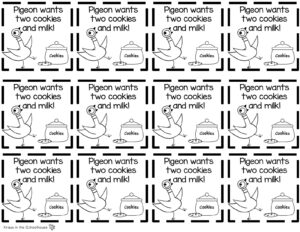 Advertise and Incentivize!
In order to ensure a successful event, it is important to both advertise and incentivize the event. I went on morning announcements dressed in either the Piggie or Pigeon costume explaining the event. I also informed the students about prizes that would be given away at the event. Some prizes included Mo Willems plush animals that were a part of Kohl's Cares previous merchandise and books written by Mo Willems.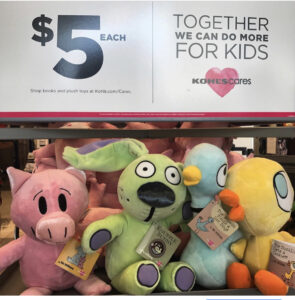 Check this out!
Don't forget to download the FREE Mo Willems Planning Literacy Event Guide that can be found at my store. If you are also interested in some activities to use to help make teaching with books written by Mo Willems easier, click on the images below.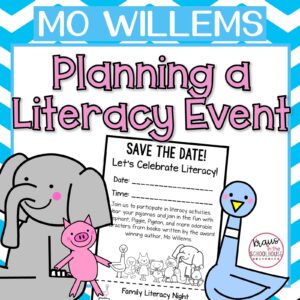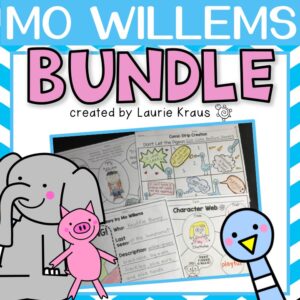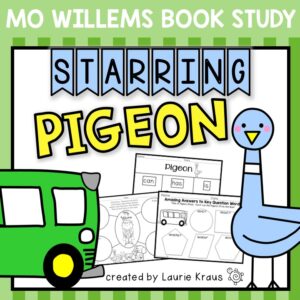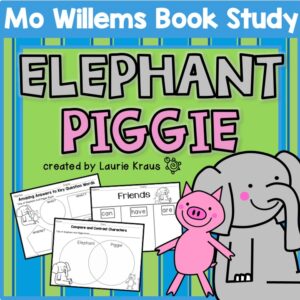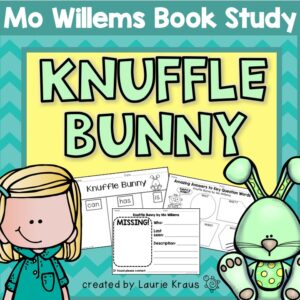 I hope these ideas help you. Don't miss out on my UPDATES. Sign up below to receive emails about my latest blogs, exclusive freebies, and resources.